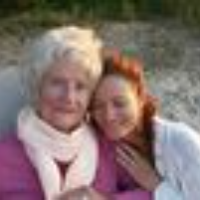 About the Owner
I am the proud father of three wonderful children. We love the Bahamas and have been coming down to Harbour Island for 18 years, when we first spotted this property. The house was built as a dream to share with like minded families and friends who wanted a luxurious holiday on a quiet island with lots of things to do and one of the best beaches in the world.
Scuba Diving, sailing, swimming, or just a day at the beach, you can't do better than Harbour Island and Seadreamhouse.
Bill Corcoran/Owner purchased this House in 1998
Why Bill Corcoran/Owner chose Dunmore Town
I bought this property and developed it as a family home. The view of the sunsets from either of the wrap around balconies is nothing short of spectacular with a 360 view of the island. I come from a large family and wanted a place where all of us could share and get together to enjoy this wonderful island, the great weather, fabulous beaches and not feel like we needed to go out every evening for expensive dinners and drinks.
What makes this House unique
This was built and designed as a family/group  home holiday spot. We cater to family gettogethers or large extended families or groups of families who want to travel together. The house has a large kitchen/living room area ideal for dinners and lunches while others can watch TV sit outside with a drink or play games on the tables. Casual, yet friendly the decor speaks to a home away from home with over-sized beds, individual bathrooms and the convenience of cooking at home. It is walking distance to the beach, the town and tennis courts and basketball courts.