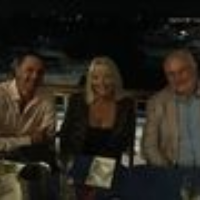 About the Owner
About Bob Errington
We first came to these beautiful islands from the UK in the early 70's and spent 10 years here working. Upon retiring we returned to Freeport with our son Richard and bought our boat to live on while we built our house. We then took off on our boat and spent 3 years enjoying the islands while our house was rented. We would now like to give the opportunity for others to enjoy our beautiful home!
Bob Errington purchased this House in 2008
Why Bob Errington chose Williams Town
Lucaya is the hub of Freeport, almost everything that goes on in Freeport happens in Lucaya. Great restaurants, bars, shops, live entertainment under the stars in Count Basie square, casino, beach access, marina, and more. All less than 2 miles away.