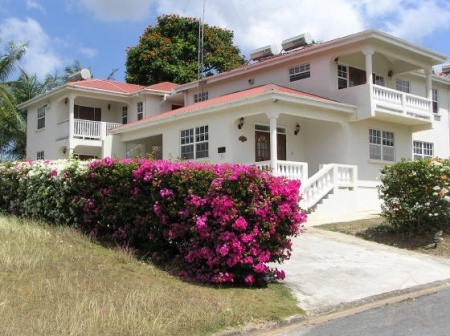 Although there are many island vacation destinations, Barbados is quite different from them. As a result of this, you get to enjoy an unexpected thrill while vacationing along with your family. Located in the Caribbean, it abounds with pristine beaches, turquoise water and rich flora and fauna. But, what make you enjoy a thrilling experience are the exciting activities— skiing, kite surfing, windsurfing, fishing day trips, golfing, horse riding, submarine trips, helicopter tours, safari trips and many other adventurous activities. Regarding accommodations, you need to get in touch with one of the most reliable Bahamas vacation home rentals by owner. It will get you a comfortable vacation rental home, furnished with all the modern amenities, where you will be able to luxuriously along with your family.
Apart from exciting activities, sightseeing is very enjoyable in Barbados. The attractions that you should not miss seeing are Folkestone Marine Park & Museum, Flower Forest, Sunbury Plantation, Andromeda Botanic Gardens, Richard Haynes Boardwalk, Bottom Bay Beach, Welchman Hall Gully, Hunte's Gardens, St. Lawrence Gap, Farley Hill National Park, Friday Fish Fry at Oistins, Barbados Wildlife Reserve and Crane Beach. Barbados is also famous for luscious cuisines. As a gourmand, you must visit popular restaurants along with your family— Coffee Barbados Café, The Fish Pot, Jan and Franks Cocktail Bar, Carizma on The Hill and Harlequin Restaurant. The locals are very warm, hospitable and sociable.
We, at Vacation Caribbean Rentals, one of the best Barbados vacation home rentals by owner, make vacation rental homes available to tourists at very affordable prices. Each rental features separate bedrooms; bathrooms, a fully furnished kitchen with all the modern appliances and a spacious dining area. The basic amenities include air conditioning, Internet access, washing machine, parking, wireless Internet, cable TV, towels and iron and board.
Pack your luggage and set out for Barbados along with your family member. You will certainly be thrilled along with them while vacationing in Barbados.