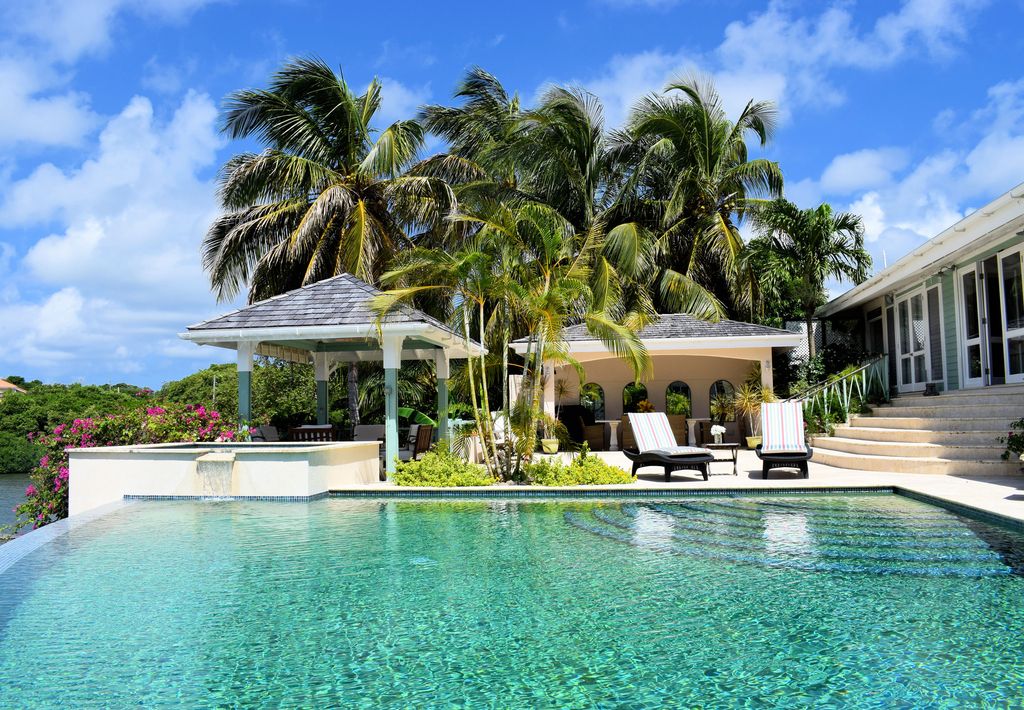 Bahamas is popular tourist destination loaded with stunning beaches, incredible coastline and tons of outdoor recreational things to do and place to explore. Over 7 million people around the world choose Bahamas as their dream vacation destination. Amazing coastline, stunning beaches, white sand, aquamarine water and world's 3rd largest barrier reef around the globe, are some of many things that make Bahamas the buzzing tourists destination throughout all seasons. The pleasant tropical weather and a place to chill and relax in tranquillity make Bahamas popular. The crystal clear turquoise waters and the Andros Barrier Reef, stretching over 190 miles, and 6000 ft. downwards, is home to numerous aquamarine creatures and exotic fish of different colour, shape, and sizes, offers a great spot for scuba diving and snorkeling. To explore more than 700 islands and numerous cays and bays there are fully furnished Bahamas Vacation Rentals loaded with world class amenities and services to the comfort of guests in the Bahamas.
Get Amazed with Stunning Architecture in Curacao
Curacao along with Aruba & Bonaire forms the ABC islands in the Caribbean, often referred as the Dutch Caribbean. Curacao is renowned for its remarkable colourful architecture, beautiful beaches, and perfect destination for outdoor activities. Kenepa Beach, Playa Porto Mari, Mambo Beach, CasAbao are popular beaches offering quaint and tranquil vacation friendly vibes of the Caribbean. Its capital Willemstad houses stunning and beautiful architecture, waterways, shops, art galleries, restaurants and street cafes is also a UNESCO World Heritage Site. Curacao is popular for its fine dining cuisines and Orange Liqueur. Christoffel National Park provides amazing hiking trails and campsites where tourists enjoy sightseeing and bird watching. This Dutch Caribbean region is ideal destination for scuba diving and snorkeling. Vacation theme designed Curacao Vacation Rentals are fully furnished & are loaded with all modern amenities and services. These vacation rentals are in close proximity with numerous tourist destinations, antique shops and fine dining restaurants.
Saint Georges – Beautiful Caribbean Destination with Vibrant Nightlife
St. Georges is popular tourist destination and the capital city of Grenada in the Caribbean. This region is surrounded by hillside of an old volcano crater. Grand Etang Mountain in the region provides hiking trails and other outdoor recreational activities. Red-tiled roof is the signature highlight in Saint Georges and almost all shops and homes have them, creating a symmetric pattern. Popular sites this Caribbean region include St. Margaret's Waterfall, Roman catholic cathedral, Anglican church, Fort George, Grenada National Museum, Fort Frederick Fort Complex, and more touristy sites. Saint Georges is small yet vibrant tourist destination where people come for peaceful vacationing with family & friends. Local seafood delight with delicious desserts is must try cuisine delight her in Grenada. Saint Georges Vacation Rentals are spacious, comfortable and are loaded with world class services & amenities. Numerous outdoor recreational activities such as ATV rides, hiking, sailing, diving, river tubing, day tours and more are enjoyed by tourists and locals here in Saint Georges.