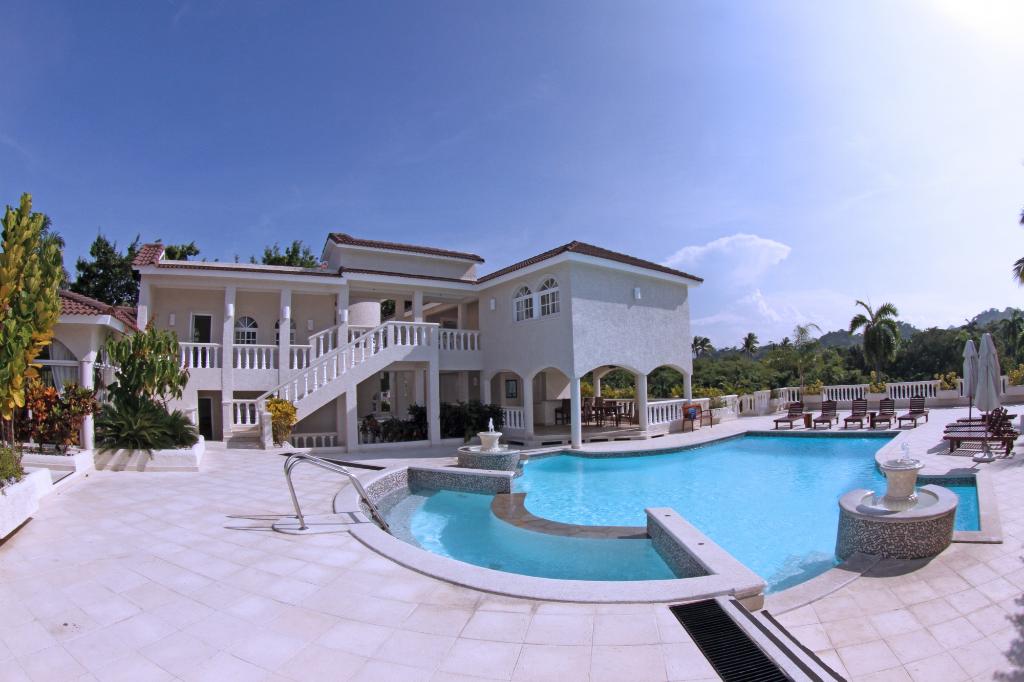 The Pink and White sand beaches in Bahamas attracts millions of tourists, visitors, and celebrities to this tropical paradise on the Caribbean coast. The pristine beaches and turquoise water offers tourists lot of recreational activities and fun in the Caribbean water perfect for snorkeling and diving. There are more than 700 Islands and thousands of beaches in Bahamas which make it the ultimate vacation destination. Bahamas beautiful beaches are also recognized from the space by NASA astronaut Scott Kelly, who said The Bahamas "the most beautiful place from space". It is also famous for Pig Island or Big Major Cay situated southeast of Nassau, where you will see pigs swimming in the crystal clear water of Caribbean Sea. Nassau is also home to the world's third largest Wine cellar and third largest barrier reef on the planet Earth. Bahamas Vacation Rentals are waterfront with world class amenities and facilities. Privacy and comfort are not liabilities here in Bahamas.
Jamaican Music with Jamaican Food & Jamaican Rum this Vacation in Jamaica
Jamaica is home to the fastest runner this planet yes you guessed it right Usain Bolt. And it's also home to the legendary singer and reggae musician Bob Marley. When we talk about Jamaica we can't resist talking about Jamaican Music and Jamaican local cuisine delight,the warm and friendly nature of locals and owners of vacation rentals Jamaica. Jamaica is among the most vibrant buzzing and happiest places round the globe which make it popular among the tourists. Its renowned for Blue Mountain Coffee, red Stripe Beer, Jamaican Rum, beaches, waterfalls, mesmerizing landscape and of course luxurious all-inclusive rentals. Jamaica Vacation Homes are fully furnished with comfort and luxury by your side. These luxury rental homes are budget friendly and situated in the foot hills of Blue Mountain.
Dream Wedding destination: Dominican Republic
Dominican Republic is world renowned for its luxury rentals, rainforest, beaches, Savannah, amazing landscape, and the Caribbean tallest mountain Pico Duarte. Surrounded by the Caribbean Sea on the South and the Atlantic Ocean on the north, this lush tropical paradise attract tourists with its pleasant weather, delicious cuisines, national parks, highlands, river, and golf. Dominican Republic's diversity and mesmerizing landscape makes it a perfect dream wedding destination. It's a romantic getaway with music and buzzing night life. It's a paradise for surfing, scuba diving, fishing, kitesurfing, sinkhole swimming, fishing, windsurfing, and river sports. Dominican Republic Vacation Rentals are in close proximity with some of the top attraction in this tropical paradise such as Saona Island, Lake Enriquillo, the 3 eye National park, 27 Charcos, Bavaro Beach, and Basilica of Our Lady.