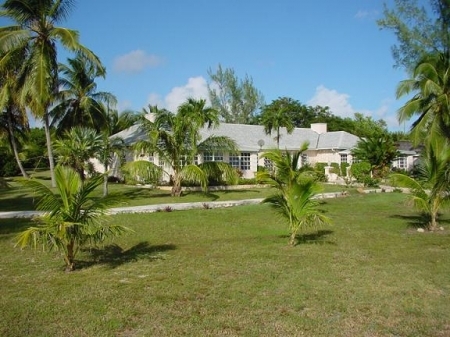 Untouched and unexplored beaches of Cat Island are a quiet and tranquil place far from hassle and fast moving life of modern towns and cities. The 8 mile pink sand beaches and aquamarine water makes it the best spot for snorkeling, diving, swimming, and Kiteboarding. Named after Arthur Catt, a pirate, you can explore uninhabited cays and hidden coves. Cat Island is also the highest point in the Bahamas with its Mt. Alvernia, which offers a hiking trail for visitors. The 48 mile long Island is one of the Out Islands that make up the eastern boundary of the Bahamas. With no big resort and hotels it's a good place to seek discount. Cat Island Vacation Homes offers you the much needed space from the outer world and you can stay here without getting distracted.
Scout, Shop, Eat & Swim with Pigs & Nurse Sharks in Bahamas Vacation
People are always amazed by the beauty of the Bahamas in the Caribbean region. With more the 700 Islands and over 2000 small cays, across the Caribbean and the Atlantic Ocean, this tropical haven lies 40 miles from Florida. The Hermitage on Mount Alvernia is located at the highest point in the Bahamas. There are numerous historic attraction and bustling marketplaces, restaurants, shops, museums, candy-coloured colonial building in Nassau and Freeport. And if you are not afraid of excursion activities, get your diving equipment's and the coral reef in the great Caribbean Sea or hike around The Glass Window Bridge. Caribbean Vacation with the family and friends is the most favourable weather condition are relaxing and refreshing, with lots of recreational activities for kids include trip to water parks at Atlantis on Paradise Island. Moreover Bahamas Vacation Homes by owner are fully furnished with world class amenities and facilities to make your stay comfortable and memorable.
Walk on The Pink Sand Beaches and Enjoy Fried Lobsters This Vacation
The magnificent Island of Eleuthera is part of Islands that include Spanish Wells, Harbour Island and Current Island. The Glass Window Bridge, Pink Sand Beaches of Harbour Island, Eteuthera's Caves, Blue Holes and the Lighthouse Beach are the top attraction in this Caribbean Island. There are array of colourful restaurants and huts offers different variety of local cuisine and seafood such as fried lobster and grill shrimp you will enjoy while navigating the Island.Horseback ride on the pink and white sand beaches, in the warm sun and cool breeze from the Sea, is one thing you don't want to miss out while enjoying you stay in Eleuthera Island Vacation Rentals.Rentals in Bahamas are budget friendly and come with the warm hospitality of the owner and locals.