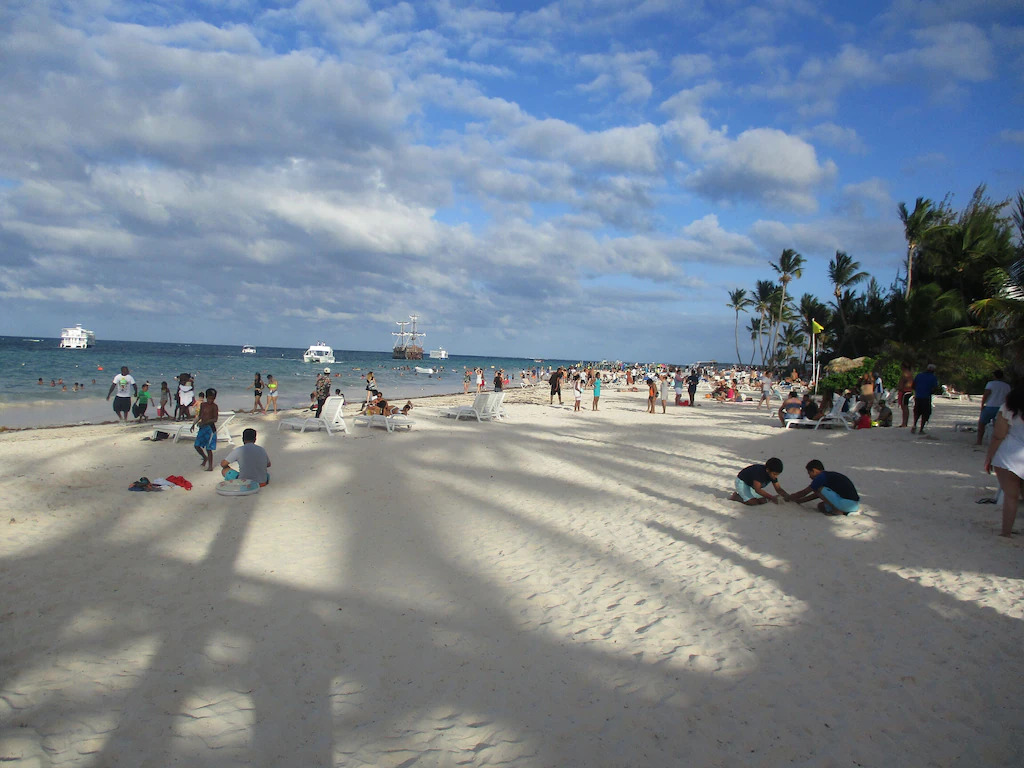 The Caribbean is popular tourist destination filled with joy, entertainment, and adventure. All three vacation ingredients sun, sand and sea are in abundance in all Caribbean tourist destinations, complimented with tropical warm weather ideal for vacationing. The turquoise blue water of the Caribbean Sea is warm enough and acts as the playground for visitors to the Caribbean region. It is filled with colorful tropical fishes, sea turtles, dolphins, coral reef, shipwrecks, underwater caves, and numerous form of marine life, attracting nature lovers, couples, kids, families, and water sports enthusiasts for underwater exploration. In addition, the lush green rolling hills plunges into the Caribbean Sea before creating the pristine white sand beaches providing laid-back environment in picturesque surroundings. Caribbean gastronomy, rum, culture, festival, carnival, and tourist friendly locals make exceptional combination to enhance the vacation experience of travelers to the Caribbean region. Let's find what top rated Caribbean destinations offers:
Dominican Republic: St. Martin & Hispaniola Island are two Caribbean Island destinations which contain two countries in one island. Hispaniola Island contains two beautiful sovereign states, namely Dominican Republic and Haiti. Dominican Republic is popular vacation destination with beautiful beaches, excellent weather, colonial architecture, sea food and Caribbean vibes. It is dotted with beach resorts, alluring mountains, semi-desert region and all-inclusive Dominican Republic Vacation Rentals.The diverse landscape encourages people around the world to come and explore the vacation amenities in Dominican Republic. Popular tourist sites includes Punta Cana, Bavaro Beach, Puerto Plata, Samana Province, La Romana, Eastern National Park, Santo Domingo (Capital City), Saona Island, Paradise Island, Playa Rincon, Bayahibe, El Limon Waterfall, Playa Dorada, Las Galeras and more.
Jamaica: Stunning and jaw-dropping natural beauty of the Jamaica attracts all age and group of tourists. The bio diverse region is blessed with the Blue Mountain, secluded bays, magnificent waterfalls, reggae music, Bob Marley, Mystic Mountain rainforest adventure, Doctor's Cave Beach, Discovery bay, Seven Mile Beach, Green Grotto Caves and more intriguing sites. Off course the blue water of the Caribbean Sea is the highlight of vacationing in Jamaica with holds amazing and stunning beach destinations. People plan their destination wedding in the incredibly beautiful surroundings in Jamaica with luxury, class and style by availing services of Jamaica Vacation Rentals loaded with world class amenities and luxury services and facilities. Discovery Bay in Saint Anna Parish is beautiful Jamaican coastal town best explored via Discovery Bay Vacation Rentals. Boating, sailing, fishing, caving and sightseeing are popular tourist activity in this Caribbean region.
The Bahamas: Eleuthera Island is among the top tropical water paradise in the Bahamas. The island is renowned for pink sand beaches, ocean hole, surfing beaches, caves and tranquil surroundings. It is the peaceful vacation destination where tourist find peace of mind while exploring the quaint regions and landmarks. Nearby island are best explored with day tour from Eleuthera Island Vacation Homes, fully equipped to the comfort of guests. Water excursion tours and water sports activities entertain tourist here in Eleuthera.
Thus, did you find your dream vacation destination in the Caribbean? The above mentioned tourist destination are ideal for all kind of vacations. You can explore more destinations and all-inclusive Caribbean vacation rentals by clicking on to Vacation Caribbean Rentals website with no booking fees and no services charges. Saves both money and time and connect you directly to the owner of vacation rentals in the Caribbean.