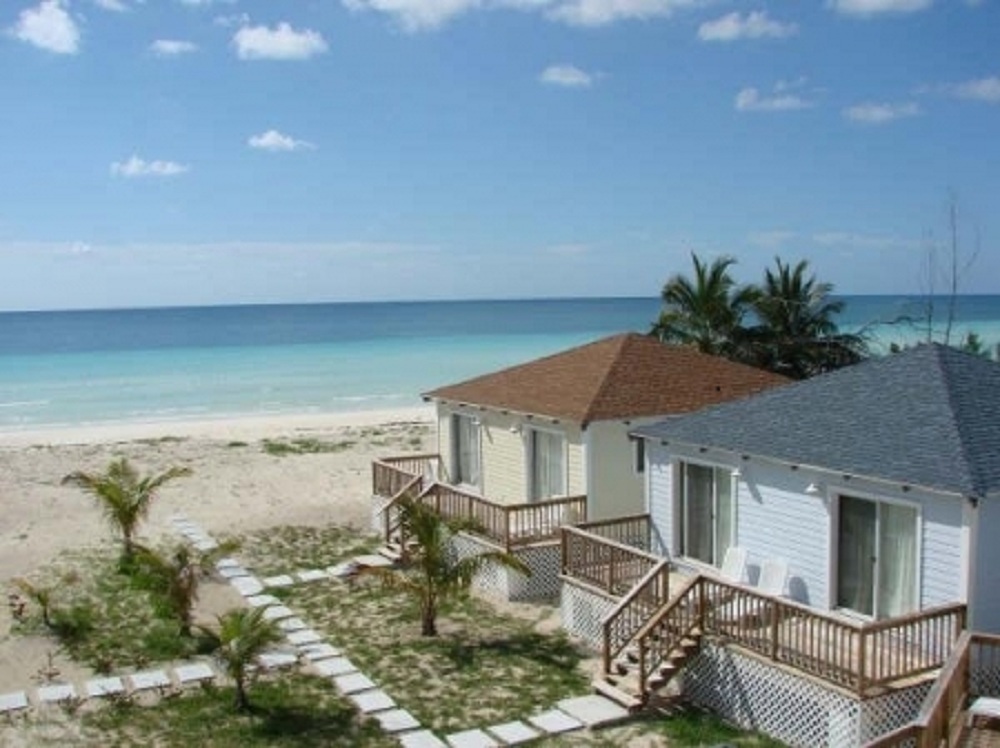 When it comes to a tropical destination, the list starts with the Bahamas. Woven with perfectly white cottony-soft sand overlapping with the cleanest emerald water, diversified culinary art, lively culture, and never sleeping nightlife, The Bahamas is indeed a dream vacation destination. The Bahamas is one of the world's most interesting places with 700 islands and thousands of beaches of rose and white sand. It is northeast of Cuba, southeastern Florida, an archipelago in the Atlantic Ocean. Its beautiful beaches, exotic resorts, friendly local people, spectacular coral reefs, and many other places are known. It makes the Bahamas Vacation unrivaled. In regards to accommodation, book one of the Bahamas Vacation Homes, designed to provide you a homely feeling away from home.
What To Expect On A Vacation To The Bahamas?
Spread in streamlined cays and split areas, the iconic Bahamas remain one of the most popular vacation and travel destinations in the whole Caribbean, between the shining American sunshine state, Cuba's green coastal mountains, and the gorgeous Turks and Caicos. Here's the list of major attractions in the Bahamas:
Nassau: Its beaches are still able to conjure up the feel of a classic Caribbean beach, despite all the resorts on this iconic coast. Soft white sand extends up to turquoise water, and along the shore, sun loungers are lurking to make this one of Nassau's top places to visit. Clear water for swimming is also safe. The Gambier Deep Reef, the Goulding Cay Reef, and several places within Clifton Heritage Park are some of the best snorkeling spots in Nassau. The Andros Barrier Reef, Paradise Cove, and the Exuma Cays country and sea park are also great locations that are easily reached from Nassau.
Exuma: Exuma, the most promising place in the Bahamas that offers unparalleled relaxation, unwind, and a chance to reconnect with nature. Home to over 360 cays, Exuma offers an unrivaled island hopping option. It has coast for everyone. Whether you want a secluded area or a crowded one, it has got you covered. A gorgeous spot in the waters of the Exuma Islands is Thunderball Grotto. It may not be an external looker, but it shouldn't be judged by its cover, in reality. Once you arrive in the interior of the quirky island, you will see how special it is to yourself. There are cave areas, hole areas, and underwater areas where you'll be welcomed, as well as hundreds of colorful fish, and not just places where you will be greeted by beaming sun rays. Regarding accommodation, book one of the Exuma Vacation Home Rentals, providing the best monetary worth of your every buck.
Grand Bahama: There's something for everyone on Grand Bahama Island from newlyweds to families, from sports enthusiasts to nature lovers. Families can go swimming and couples can enjoy a romantic dinner with views of the sea, Regardless of who you are or where you come from, you will enjoy the island spirit, culture, and various sports and water activities, in particular during annual festivals and local events. Test one of our many environmental tours or look for great deals on Duty-free products in the local shopping districts. Live entertainment, music, and evening activities are going to spice up your nights on Grand Bahama Island, however! The island still has plenty to do when the sun goes down between energy-infused resort lounges, sunset cruises and events, and several Bahamian cultural events. To accommodate in the region, Grand Bahama Vacation Rentals are available at the absolute best prices.