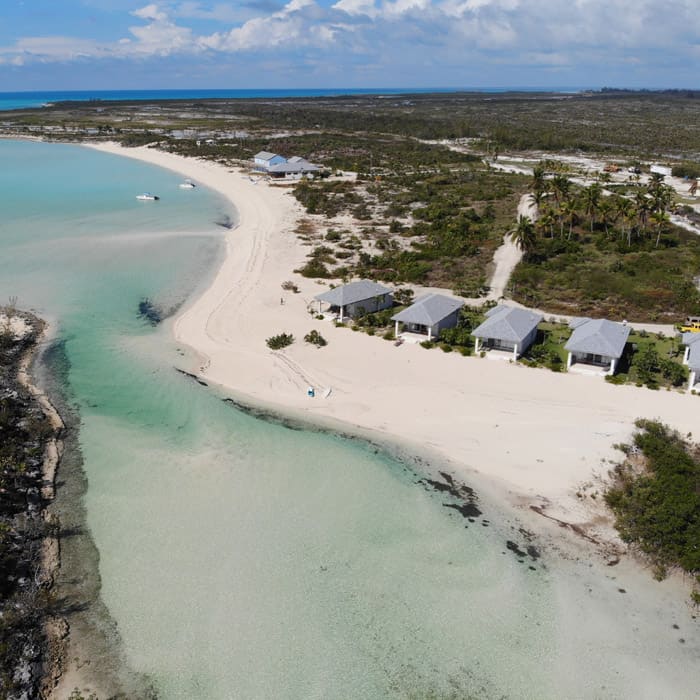 The Bahamas is group of beautiful vacation islands, that would be over 700 islands, in the archipelagic state, tourist can choose from for perfect vacationing on the Atlantic coast. There are countless smaller Cays and islets within the Lucayan Archipelago with picture perfect surroundings that attracts families, couples, nature lover, water sports enthusiasts, lone travelers, backpackers, and group of friends for blissful vacation time. Tourists explore the unspoiled islands and stunning underwater riches while vacationing in the Bahamas. Nassau on the New Providence Island is popular spot for shopping, souvenir hunting, antiquing, dining, sightseeing, & entertainment. Sailors, yachters and boaters explore the turquoise blue water with abundant of marine life and colorful coral reef. The Bahamas archipelago is renowned for its pink and white sand beaches. Let's take a quick peak in some of the prime and tranquil tourist vacation destination in the Bahamas.
Gorgeous Vacation Destination in the Bahamas
Eleuthera Island: Admiring the natural beauty of this tropical vacation paradise with its laid-back vibes and beachside Eleuthera Island Vacation Homes is the prime reason that brings people to Eleuthera Island. The peaceful and quaint surroundings in front of aqua marine blue water create the magnificent vacation eco system for tourists and vacationers.
Harbour Island: Harbour Island is separated by Eleuthera with just a short ride by the ferry or private boat. The stunning stretches of tropical beauty along the pink sand beaches are the highlight of vacationing in this Bahamian region. Harbour Island Vacation Homes provide excellent living conditions with great scuba diving, snorkeling, and fishing sites in close proximity.
Andros Island: Andros Islands is considered as the water paradise with one of the world's largest barrier reef. The colorful tropical marine life in the crystal clear water is perfect site for scuba diving and snorkeling. Fishing is popular outdoor activity while scouting the national parks & protected area in Andros Island.
Exuma: Swimming with pigs is popular activity in the turquoise blue water of the Atlantic Ocean. Exuma's picture perfect backdrop and laidback atmosphere with numerous water sports attract vacationers and boaters. Fishing is enjoyed by great anticipation by both local and tourist.
Cat Island: Cat Island is popular for its natural beautiful surroundings, pink sand beach, and highest point in the Bahamas, Mt. Alvernia. Water sports enthusiast and nature lover come to explore the vacation treats in this central Bahamian region. Cat Island Vacation Rentals are fully furnished and loaded with all modern day amenities and services. Island hopping is popular activity explored by vacationers in the Cat Island.
The Bahamas is considered as the part of the Caribbean Islands which brings the flavor of the Caribbean vibes mixed with the Bahamian vibes while vacationing. You can plan your next vacation in any of the above mentioned destination with the Bahamas Vacation Homes within your budget in style any time of the year.