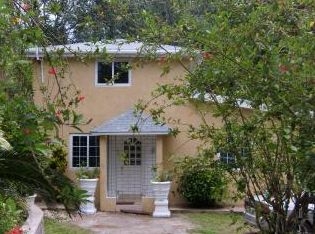 What a vacation is all about? Well, it is all about seeing fascinating sights and indulging in a large variety of activities. Kingston, the largest city of Jamaica, abounds with all these things. With a tropical wet-and-dry climate, it is surrounded by the Kingston Harbour, the Blue Mountains, Long Mountain and Red Hills. The fascinating sights include parks, gardens, zoos and waterfalls. The activities commonly practiced here include scuba diving, fishing, horseback riding, windsurfing, snorkeling, swimming and golfing. Staying here for a fortnight or so will be sufficient for your vacation. For your comfortable accommodation, you should contact one of the most reliable Kingston vacation home rentals by owner. It will help you rent a vacation rental home per your choice and budget.
Now, you must be excited to know about the fascinating attractions in Kingston. Those that have gained immense popularity in term of its beauty and national importance include Blue Mountains, Emancipation Park, Fort Clarence Beach, Holywell Park, National Heroes Park, Hope Botanical Garden and Zoo, Falling Edge Waterfalls, Bob Marley Museum, Devon House, Jamnesia Surf Club, Port Royal and Rockfort Mineral Bath. As a foodie, you can patronize some famous restaurants in this city, such as China Express, Jade Garden, Moby Dick and Rojo Restaurant.
We, at Vacation Caribbean Rentals, one of the best Kingston vacation rentals by owner, provide vacation rental homes to tourists at very affordable prices. Each rental features separate bedrooms; bathrooms, a kitchen with a microwave, blender, stove, oven, and refrigerator. The general amenities include shower, hairdryer, air-conditioning, cable TV, television, linens, Internet access, wireless Internet access, washing machine, washer/dryer, parking, 1 queen size, murphy bed, dining area, clothes dryer, towels, iron and board, grill, toaster, ice maker and pantry items. We also have certain rules that clients need to follow: pets are not allowed; kids are allowed and smoking is strictly prohibited. Get set to plant your feet in Kingston to enjoy a vacation with fascinating sights and dozens of activities. It is a fantastic tourist destination with an eco-friendly environment.