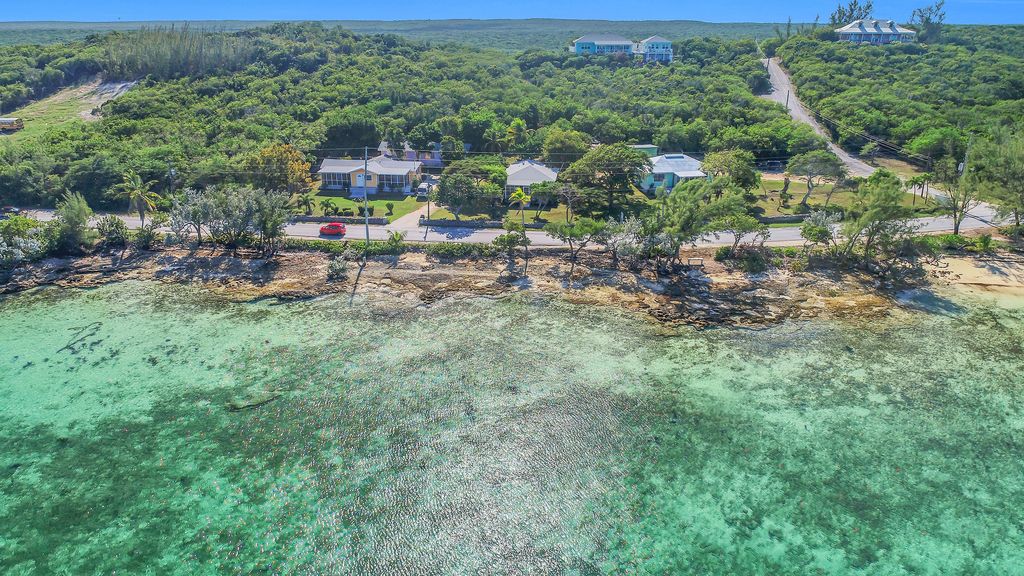 Caribbean vacation is in the bucket list of every traveler tourist and vacationer. The Caribbean region is dotted with countless pristine beaches, island, cays, islets and unspoiled landmass. Tropical warm weather adds on to the tourist delight and with the Caribbean reggae music and mock tails by your side, vacation become memorable. Caribbean vacation destination supports all age and group of vacationer and with luxury Caribbean Vacation Rentals it become easy for tourist to explore more of the Caribbean with budget friendly luxury vacation rentals.
Rincon: Beautiful beaches in Rincon are among the top tourist attraction in Puerto Rico. Beaches in Rincon are considered as the best surfing destination in the Caribbean. Top surfing beaches with great surfing waves include the Marina, Little Malibu, Domes, Maria's, Sandy Beach, Tres Palmas, Pool beach, Steps, Lala, and more. The plentiful of water sports activities and extreme sports attracts tourist from different parts of the world to come and explore the adventure vacation in Rincon. There are many light houses nestled in the picturesque surroundings here which are included in the travel itinerary of every visitor. Whether it's a hiking expenditure or guided diving and snorkeling tours, Rincon offers something for every vacationer. Rincon Vacation Rentals for tourist are fully furnished and decorated with vacation theme. The pleasing amenities and services in vacation rentals are none the less to any other tourist destination in the Caribbean. The weather is good round the year and excursion tours to the ocean are fascinating. Watch out for Whales while navigating the ocean in Rincon, Puerto Rico Region.
Abaco: Tourists want to experience the Caribbean island vacation aboard Abaco for memorable vacation experience. The pristine vacation surroundings in the Bahamian island are explored by visitors via several nation parks in Abaco Islands, namely Abaco National Park, Tilloo Cay National Reserve, Pelican Cays Land and Sea Park, Walker's Cay National Park, Black Sound Cay National Reserve and Fowl Cays National Park. Numerous small and big island including cays and islets constitutes Abaco, thus there is no shortage of things to do and places to explore in the tropical weather of the Abaco. Marsh Harbor is the gateway to the 120 miles long chain of islands. Tourists explore the naturel beauty, forest, beaches, cays in Abaco via car tours and boat tours. Furnished and spacious Abaco Vacation Rentals cater incoming tourist and vacationer with their outstanding amenities and best services.
Andros: Together with North Andros, South Andros, and Mangrove Cay, Andros landmass consist more than 100 small islands, cays and islets. The magnificent white sand beaches in Andros are dotted with tall palm trees and the tropical warm climate complement each other. Blue hole national park and West Side National Park region provide top outdoor recreational for travelers. Numerous hiking trails, snorkeling and scuba diving sites, fishing point and relaxing beaches entertain vacationer here in Andros. People explore this vacation island with budget friendly Andros Vacation Rentals. The vacation rentals in Andros are equipped with amenities that enhance the vacation experience of tourist and traveler. The barrier reef system and marine life encourages water sports enthusiast to explore the ocean via snorkeling and diving.
Ocho Rios: Ocho Rios is exhilarating tourist vacation destination in Jamaica. From Mystic mountain rainforest adventure to the beachside activities and from magnificent waterfalls to underground caves, this Jamaican region is provides tons of outdoor for tourist and traveler in Ocho Rios. Amazing hiking trails leads to the mesmerizing journey to the top of the mountain peak to witness the panoramic view of the Ocho Rios. Ocho Rios Vacation Rentals are secluded nestled in the foot hills of the mountains providing easy access to top outdoor activities. Popular tourist sites include Turtle River Falls and Garden, Nine Mile Tour, Fern Gully driveways, Dunn's Waterfalls, White river, Firefly, Bay Beach, and more. The cuisine delight and shopping centers are excellent in this part of the Caribbean.
What Caribbean destination attracts you the most? Did any of the above mentioned vacation destination suites your travel itinerary? Any vacation destination you choose in Caribbean and surely it won't disappoint. Bring kids, family and friends for eventful vacation experience in the Caribbean.