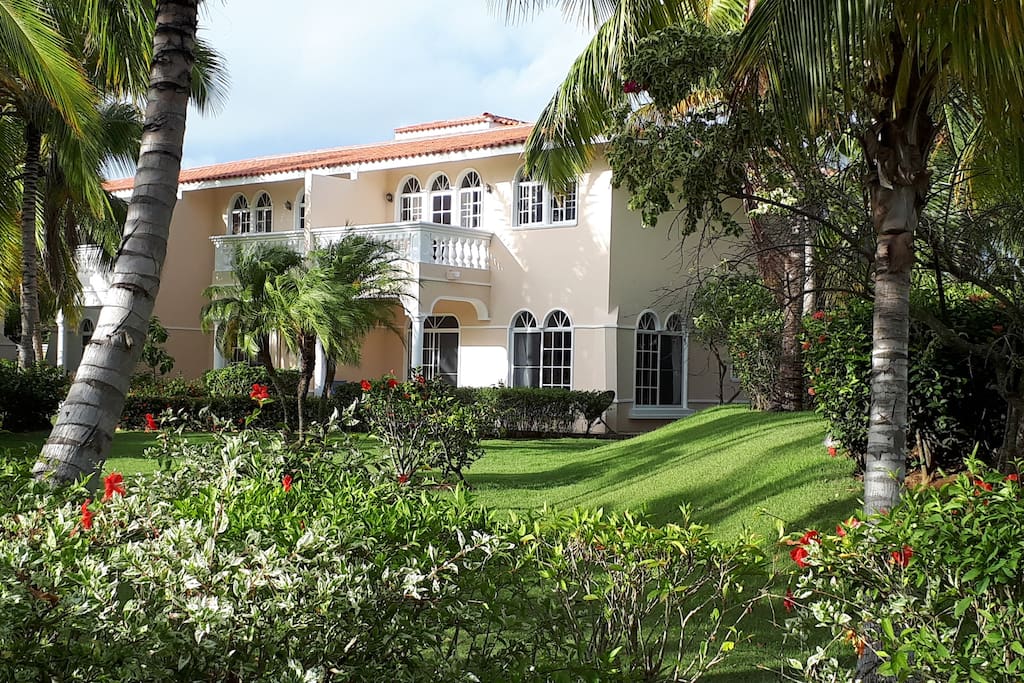 Discovery Bay on the north coast of Jamaica is world renowned for its beautiful tropical surrounding encompassing, secluded bays, lush green rolling hills, and Green Grotto Caves. Dolphin watching tours on the majestic Caribbean Sea while sailing to the sun set is popular tourist activity in the Jamaican region of St. Ann Parish. The exotic flora and fauna in Discovery Bay creates unique eco system, great for Caribbean vacations. The rivers are explored via rafting and kayaking or stand up paddle boarding. Discovery Bay is popular for Nine Mile home to legendary reggae musician Bob Marley. Amazing Hiking trails in Blue Mountains bring pristine waterfalls and panoramic view of the Saint Ann Parish. Discovery Bay Vacation Rentals could easily fits the criteria of luxury and comfort. These rentals provide the Caribbean charm and are nestled centrally between numerous tourist sites, shops, and restaurants. Jamaican capital Kingston is the most vibrant and fun filled city in the Caribbean islands. It holds all the travel amenities like Bob Marley Museum, Devon House, Lime cay, Golf Courses, Emancipation Park, excellent nightlife and closeness with rainforest adventure sites in Jamaica. Blue Mountains is the highlight of vacationing in Kingston, providing hiking, camping, and adventure trips in the dense forest region. Horseback rides through the jungle bring incredible local tourist sites and exclusive Caribbean jungle restaurants. Kingston vacation rentals are quaintly nestled in prime tourist sites providing direct access to Jamaican Beach like Hellshire Beach, Fort Clarence, Boardwalk Beach, Waves, and Bob Marley Beach. Explore all-inclusive Kingston Vacation Rentals via Vacation Caribbean Rentals website to save money on booking and reservation, as it directly connect traveler to the vacation property owner.
Punta Cana is Latin American vacation destination located in east of Dominican Republic. The vast expense of beautiful white sandy beaches and turquoise blue and green water of the Atlantic Ocean and the Caribbean Sea are the highlight of vacationing in Punta Cana. Tourists enjoy and explore numerous beachside activities and family friendly outdoor recreational in the romantic surroundings with Punta Cana Vacation Rentals by their side. The exclusive theme decorated vacation rentals are equipped with all amenities. Water sports activities like surfing, jet-ski, wind surfing and more entertain tourist in beautiful Punta Cana.
Dotted with beautiful stretch of Platinum Coast, Paynes Bay Beach can bring the best vacation experience in Barbados. Paynes Bay Beach hosts tourist in its picturesque surroundings encompassing sandy beaches and turquoise blue water of the Caribbean Sea. The crystal clear warm waters of the sea provides amazing snorkel and diving sites which Barbados is famous for, yet the calm and peaceful environment with laid back Caribbean beach vibes and excellent Caribbean island destination. Five star resort, luxury Paynes Bay Beach Vacation Homes, and fine dining restaurants are the highlight of vacation in this Caribbean region.
Traveler search for their dream Caribbean vacation rentals via Vacation Caribbean Rentals website to save money on booking and reservation. This luxury Caribbean vacation rentals website directly connect traveler to the owner or manger of the Caribbean rentals.