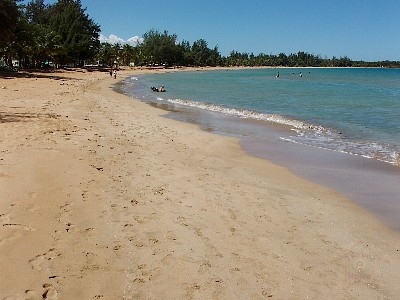 Puerto Rico is Caribbean tourist destination popular for its rural region, beautiful white sand beaches, incredible coastline, and turquois water. The beautiful palm-lined beaches and vacation favourable weather brings families, couples backpackers and nature lover to this part of the world. Underwater colourful coral provides some of the best spots for snorkeling, diving and swimming. Home to the El Yunque National Forest, the only tropical rainforest in US National Forest System, supports the rich biodiversity and unique eco system of this beautiful Island. The world famous Bioluminescent Bay is a must visit destination while vacationing in Puerto Rica with Puerto Rica Vacation Rentals.Whilescouting the Island you will come across the beautiful region nested in the northeast coast of Puerto Rica, Carolina. Carolina is popular vacation destination among and visitors in and out of America. Renowned for Museums, Cock Fighting, Ancient Ruins, beaches, and The Grande de Loiza river which runs through the centre from west to east, providing numerous recreational activities and tours. Well-furnished and budget friendly Carolina Vacation Rentals are the best places to stay comfortable and explore Puerto Rico. These luxury vacation rentals are listed on the informative Vacation Caribbean Rentals website, and you can find numerous beautiful vacation rentals for your upcoming vacation in this tropical rainforest paradise. The lush green surrounding, clear and pure oxygen, friendly locals, stunning highlands, and amazing food are some of the highlight of wonderful Puerto Rico vacations lined up for you. Have a fun filled family vacation.
Get Amazing Vacation in Puerto Rico with Puerto Rico Vacation Rentals
Town of Beautiful Sunset, Rincon is a beautiful destination popular for Surfing, beach retreat, laid back vibes, and its cuisine delight in Puerto Rico. The rich sea water has abundant of marine life and beautiful corals. Together with warm turquoise water the ocean offers some of the brilliant spots for snorkeling and diving. You can have fun and adventure together in Tres Palmas Marine Reserve while shorkeling with dolphins and turtles. These delightful recreational activities when you enjoy with spacious and comfortable Rincon Vacation Rentals, definitely you gone have the best vacation experience in Puerto Rico of a lifetime. While scouting the Island you will come across Rio Grande, the stunning region located east of San Juan is renowned for its resorts hotels, luxurious villas, and Rio Grande Vacation Rentals. This tropical beauty in nested right in middle of lush green rainforest, dotted with numerous waterfalls, fresh water bodies, and wildlife in its stunning highland. You will discover the tantalizing Atlantic Ocean while navigating towards the north of the Island. Some of the mesmerizing beaches you can stop in between you trip include Playa las Picuas, Bahia Beach, Coco Beach, Playa Fortuna, Playa Azul, Balneario Monserrate, Cayo Aurora, Crash Boat Beach, Playa Flamenco, La Poza del Obispo Beach, and more. Puerto Rico is a gem offering something for every traveller and nature lover. You can book your luxury vacation in Puerto Rico anytime round the clock at an affordable cost.