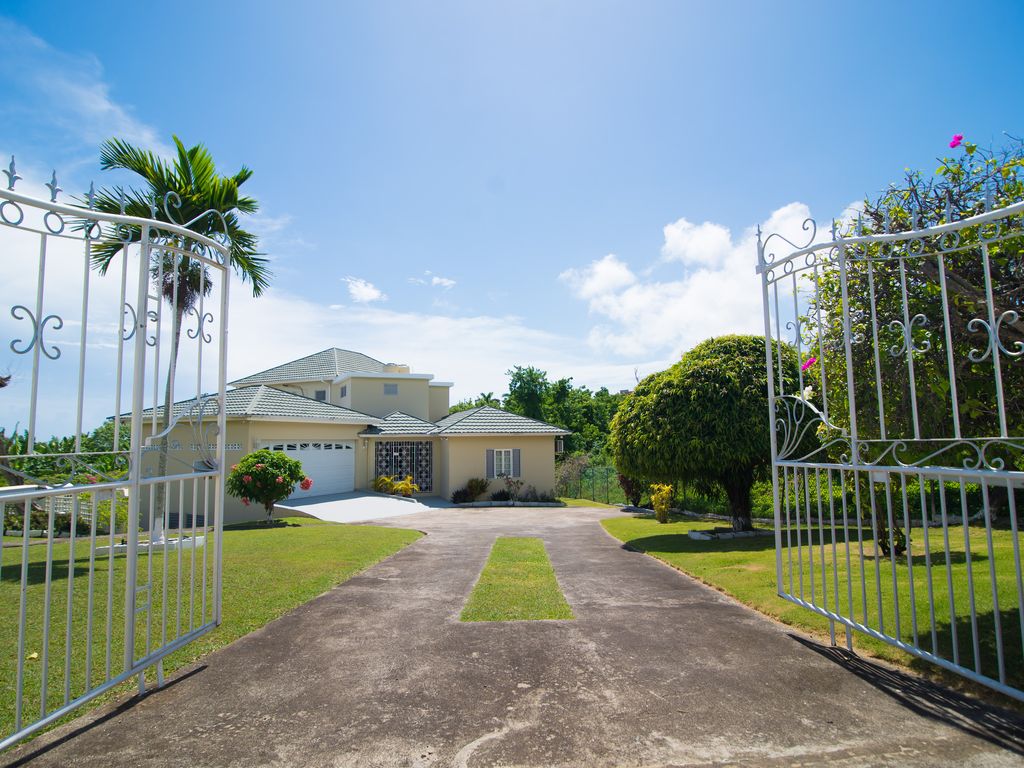 Discovery Bay: Puerto Seco Beach is among the best beaches in Jamaica. This beach is dotted with restaurants, bars, jerk pit, shower, changing room, and more beachside amenities. Here the turquoise blue water of the Caribbean Sea gently taps the pristine white sand beach with lush green surroundings and nearby tropical forest area. The warm and tropical weather of Discovery Bay encourages traveler to come and explore the natural picturesque surrounding. People avail Vacation Rentals Discovery Bay to explore travel amenities in this Saint Ann Parish coastal region. Excellent watersports activities entertain tourist with exquisite Caribbean gastronomy.
Ocho Rios: Mystic Mountain rainforest adventure is the highlight of vacationing in Ocho Rios. It offers Bobsled rides, zip-lining, horseback rides, ropes courses, rides, climbing walls, infinity pool and roller coaster rides in the lush green rainforest region. Several astonishing falls are located in the picturesque sites are explored via hiking trails. Blue holes are the must visit site for swimming and sightseeing. Ocho Rico Vacation Rentals are budget friendly accommodations equipped with all amenities including kitchen, parking, Wi-Fi, Pool, and garden.
Montego Bay: Dunn's Falls exploration tour and Nine Mile Village hiking trails are the top tourist sites in beautiful Montego Bay. Bird watching, butterfly watching, rainforest adventure and beachside activities keep people engage in most beautiful tropical surroundings in Montego Bay. Doctor's cave Beach and bamboo rafting in Martha Brae River provides enchanting experience for traveler in this Jamaican region. Book you Montego Bay Vacation Rentals via Caribbean Vacation Rentals and discover numerous No Booking Fee Jamaican vacation rentals.
Cat Island: Home to the highest elevation in the Bahamas Mount Alvernia, Cat Island is beautiful and peaceful vacation island in central Bahamas. The Hermitage is mountain top monastery providing breath-taking panoramic view of the ocean and surrounding. Popular places include Arthur's Town, Old Bight, New Bight, Port Howe, Griffin Bat Cave, Dumfries, and Devil's Point. Water views Vacation Rentals Cat Island are equipped with rental water sports gear, kitchen, kayak, and world class amenities and services to the comfort of guests.
Eleuthera: The Glass Window Bridge located at the narrowest part of Eleuthera provides lifetime opportunity for visitor to witness two majestic water bodies at one point. Other tourist attractions in this Bahamian island include Caves, Sink Holes, Pink Sand Beaches, Natural Soaking Pools, and incredible beaches with beach side activities. Island hopping, sailing, boating, fishing, sunset sail and dolphin watching tours are popular among tourist in Eleuthera Island.
Visit Caribbean Vacation Rentals website to finalize your dream Caribbean Vacation Rentals by paying nothing with No Booking Fees Vacation Rentals website. You can compare many all-inclusive vacation accommodations before giving ok to the ideal one.