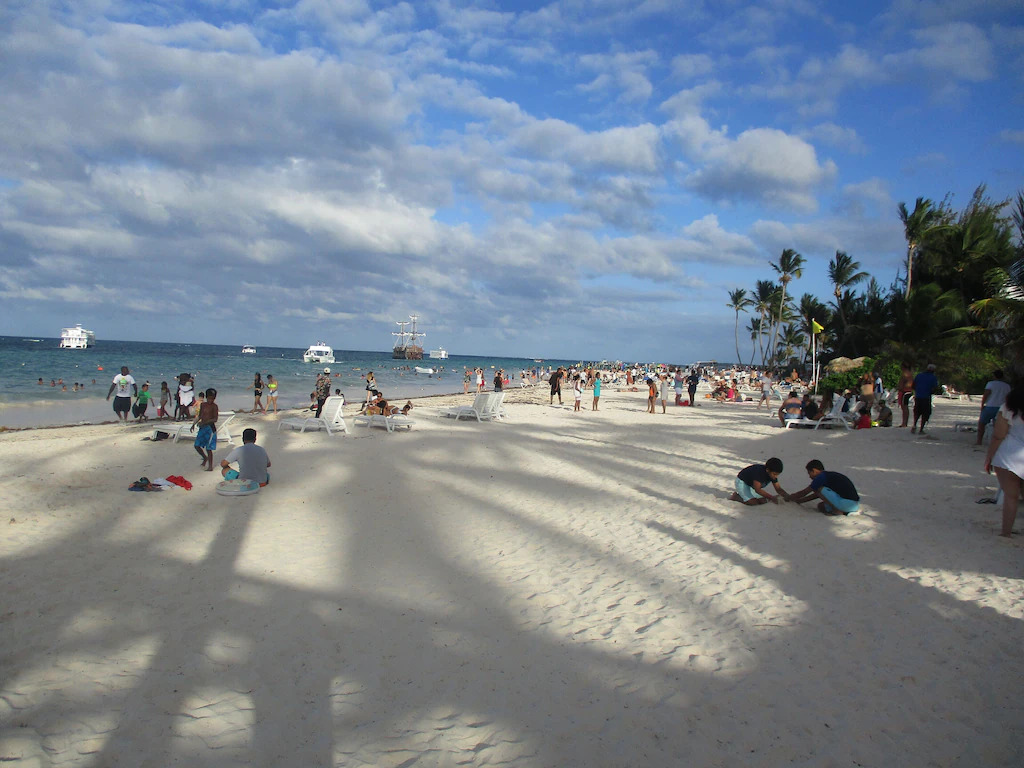 Looking for the perfect beach destination, here is the check-list:
Rincon: Rincon is the quaint and secluded tourist destination in Puerto Rico. It is slowly and steadily gaining popularity as the surfing destination of Puerto Rico. People come to explore the beautiful beaches, surfing waves, peaceful surrounding, and traditional Puerto Rico cuisines and fresh seafood. There is lot for tourist & vacationers here in Rincon to explore and discover. Some of the amazing surfing beaches include Rincon town beach, Lalas Beach, Tres Palmas, Domes Beach, Steps Beach, Marias Beach, and Sandy Beach. Lighthouses, hiking trails, and nearby Desecheo Island provides best outdoor for both locals and tourist here in Rincon. Rincon Vacation Rentals are among the best place to stay and explore the travel amenities in this Caribbean destination. The beach bars and whale watching are the highlight of vacationing in Rincon, Puerto Rico. Do try scuba diving and snorkeling in the warm turquoise blue waters of the Caribbean Sea to its south & the Atlantic Ocean in the north.
Cat Island: Popular forthe Big Blue Hole, lakes, caves, and Mount Alvernia, Cat Island is the peaceful vacation destination in the Bahamas. The picturesque surrounding and stunning landscape attracts couples on romantic trips and honeymoon. Top tourist sites in Cat Island include Orange Creek, Arthur's Town, Bain Town, Armbrister Creek, Port Howe, Devil's Point, New Bight, and Griffin Bat Cave. Cat Island is as beautiful as you would have imagined and Cat Island Vacation Rentals are fully equipped to cater all needs and requirements of vacationers during their stay. Top beaches in this Caribbean vacation destination include Oyster Lake Beach, Turtle Cove Beach, Alligator Bat Beach, Bight Beach, Pigeon Cay Bach, and more. This Bahamian vacation island is excellent destination to enjoy the sun and relax with mock tail & a book of choice.
Abaco: The picturesque landscape and crystal clear waters of the Bahamas, Abaco Islands presents its incredible shores for a wonderful vacation experience. Water activities and island hopping entertain tourists while they are visiting this beautiful Bahamas Island destination. Situated in the prime settlements Abaco Vacation Rentals offers the great view of the Sunset, these vacation homes are nestled near the beach with direct access to the beach and Atlantic Ocean. The incredible beaches, underwater caves, colorful coral reefs, stunning coastline and fishing village in-between the Great Abaco and Little Abaco are filled with top outdoor recreational activities and picture perfect surroundings.
Puerto Plata: Playa Dorada's top touristvacationdestination, Puerto Plata is the epicenter of tourist activities and all-inclusive beach vacation destination in the Dominican Republic. Puerto Plata enriches vacation experience by its stunning mountains, incredible coastline, forest area, white sand beaches and plentiful of outdoor activities. Popular tourist outdoor includes hiking, mountain biking, wildlife viewing, forest safari, horseback rides and more. The beachside activities in this little jewel in the Atlantic Ocean include extreme sports such as parasailing, kite surfing, wind surfing, and fly boarding, jet pack, zip-line, bungee jumping, and much more. Puerto Plata Vacation Rentals are built to make feel like home away from home. Sailing, boating and ATV tours are popular way to scout and navigate Puerto Plata.
Playa Cofresi: Tourists and vacationers to Playa Cofresi witness the confluence in Dominican Republic. This unique phenomenon enchants Playa Cofresi with pristine soft sand beaches and aqua marine waters. Playa Cofresi has long been the perfect tropical beach destination for tourist around the globe. Beachside amenities, boardwalk surfing beaches, and abundance of sun make Playa Cofresi a delightful family vacation destination. Playa Cofresi food safari, souvenir hunt, beach hopping and deep sea fishing are popular tourist activities here in Playa Cofresi.
Now you can plan a fruitful vacation experience from any of the above mentioned destination. And surely none of the above vacation destination will disappoint. Keep a close eye on Whale's migration season as you don't want to miss that spectacular event in the Atlantic Ocean. What's your dream vacation destination? Post a comment in the section below.